Windows Service
Automatic Backup Scheduler for MySQL
>
Help Document
>
Windows Service
> Stop
Stop
Click Stop on Windows Service tab to stop the Automatic Backup Scheduler for MySQL Service. If you start up the software and then stop the service, all of the waiting tasks will run on schedule in the software. If you quit the software and the service is stopped, all of tasks will not be run in the background.




Note:
Your Windows user account must have enough rights to stop a Windows Service.
If you stop the service and quit the software, all of the scheduled tasks will not run.
View the status in Administrative Tools.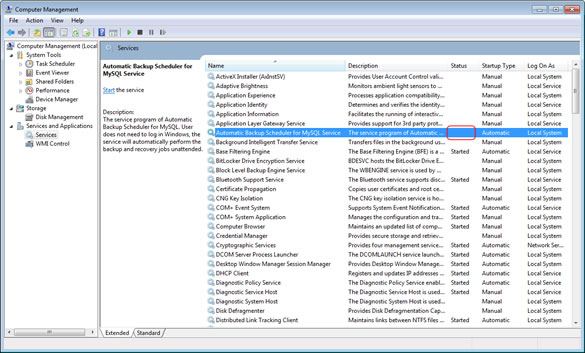 ---
See also:
Copyright © 2021 Database Think Software. All rights reserved.