Task Wizard
Automatic Backup Scheduler for MySQL
>
Help Document
>
Task Wizard
> Enter SQL Script
Enter SQL Script
Enter the SQL script for running.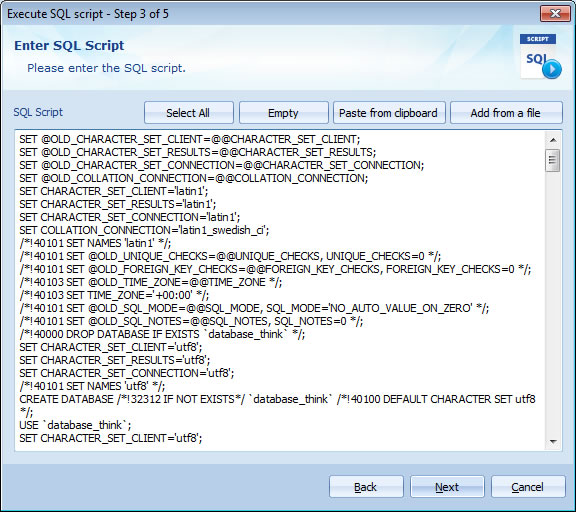 SQL script: The SQL script will be executed on the MySQL server when the task is running.
Select All: Select all scripts in the edit box.
Empty: Empty the edit box.
Paste from clipboard: Paste script from the clipboard to the edit box.
Add from a file: Add script from a file. Click the button to select a SQL file or a text file.
---
See also:
Copyright © 2021 Database Think Software. All rights reserved.